International Business Development Office for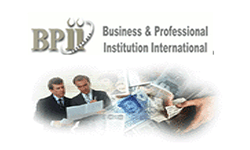 Partners Business Centres
ePartners Support
International Representative Office | Members Lounge | Co-working and Innovation Spaces | Fully furnished office suites and conference rooms are available for rental and ePartners' meetings
Create a Project Team | Innovate with BPII Resources
Innovation Practicum
eConsortium Partners Project
Intra-busines development. Innovate with BPII Resources. Create a collaborative Project Management Team
Online Application
Members professionals, education and business service providers as dedicated BPII – Qcircle Consultant / Mentor or in-house Advisory Team
Start-ups and entrepreneurs who need networked practical support or team up with fellow members for inter-disciplinary project or in-house support.
Established service providers / owners who are desirous to be in the Qcircle's Consulting Partners Panel @ BPII may also apply with a business proposal plan. 
Submission of Business Collaboration Interest | Application
Business Collaboration | Mentorship Proposal Form
Please fill in the below form :
1. Direct application by customers or mentees, please provide program / consortium plan you intend to enrol / upgrade to on application
2. Mentors proposal for service to enrolled participants, please provide detail of mentee's proposed growth plan
---
Business Collaboration Proposal| Service Provider – Client / Mentor-Mentee Application
To apply provision of services with all essential details.