All Registry Members are allocated a website with ready business content. It features a well branded specialty sub domain for a quick start up.
You can select Qcircle or one of its Knowledge Domain for the Brand Affiliation
Click to select Knowledge Domain
BPII, as the Institution is an education based business and professional development hub. It supports entrepreneurial and sociogenetic endeavours of its members with Qcircle Global Edcucation and Development Portal and a ready infrastructure of networked specialty knowledge portals for the outreach. The focus in on job and business creation. The Institution provides a platform for intellectual and social innovation with its technology driven Strategic Global Media and Mentoring Program.

The World's largest integrated platform of networked chartered professionals. Chartered Network with Building Practice International hosts a multi-disciplinary platform of businesses and professionals. It is uniquely networked under a distinctive set of rich keyword domains as specialty portals with ready global marketplaces and for new economy challenges. The Strategic Gateway for entrepreneurs and professionals to position themselves into new reach and opportunities.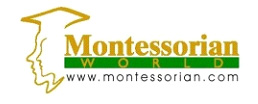 Montessorian World International holds the world's largest infrastructure of networked country-specific montessori and montessorian portals under one learning environment. Today, it interconnects communities in over 60 countries worldwide and 34 provinces/cities in China for learning and cooperative outreach for good. It promotes Montessorian World Education and Fellowship.
Singland Strategic Global Media is an unique media development hub to align members' products and services into one structured knowledge platform ready for new economy challenges. Infocomm SG and E-biz SG are its Solution Gateway Systems. Choice of Strategic Gateway and Solution Global Plans with a variety of Specialty Product and Service Channels for members to find new opportunities and synergy of operation.
International Internet Club Organisation is a multi faceted development and exchange hub. It is a platform for both business and social interaction and the sharing of regenerative endeavours of its members. It provides the space for cooperative development with e-business and e-networking hubs and an ecommerce enabled platform for members. Special e-bizcreation program and posting privileges for students and entrepreneurs.
Are you Strategic Global Ready? For aided brand development subscribe to a Strategic Global Apps